Upcoming events in and around Hillcrest Lake Villas
In South Louisiana, there is always something happening. Below are a few important dates, among many, to remember when planning your vacation, or timeshare purchase.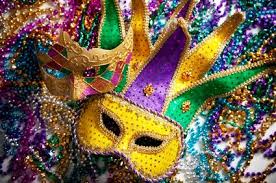 Mardi Gras * 2019 March 5th
* 2020 February 25th
* 2021 February 16th


New Orleans Jazz Festival
*April 26-May 5, 2019

French Quarter Festival

* April 11-14, 2019

www.fqfi.org/





Louisiana Strawberry Fest
* April 12-14, 2019
If it's got strawberry, you'll find it here, along with other Louisiana favorites, such as music, arts, and games. Click above for more information.

www.lastrawberryfestival.com




Wooden Boat Festival
*October 14-15, 2018
Located in the quaint town of Madisonville, with the Tchefuncte River as its stage, this
festival celebrates the beauty and history of the wooden boat, as well as promotes the art.

www.woodenboatfest.org/

Louisiana Festivals
These are just a few of the many festivals and events that take place in our state. For information on other such scheduled events, click here.
More Questions? Call Us Today!
For further information,
contact us
.